Installation of roll-up hurricane storm shutters.
I found out that my motorized roll-up storm shutters have more benefits than just protecting my house's lanai during a hurricane. They are great for blocking the hot western sunlight in the late afternoon. Plus when there are thunderstorms, they prevent gusts of rain from soaking my lanai furniture.
These roll-up shutters have motors that are controlled through a wifi-enabled remote. Plus with an app, you can operate them from anywhere with your smartphone. But the big benefit for me of using Alexa is that it allows me to set up an open/close routine with a timer (ie to close 1 hour before sunset and to re-open after sunset).
Remote-controlled roll-up shutter systems are particularly useful for protecting windows and openings where access is difficult or impossible such as windows that overhang the water or a steep slope.
For more information about motorized roll-up shutter systems and other solutions for homes and commercial properties located in hurricane-prone locations, or with unique architectural features such as limited access to windows, or wraparound lanais, or multi-story windows, please call the experts at Storm Solutions USA at 888-735-6789 for a consultation.
Inquiries from architects and builders are welcome.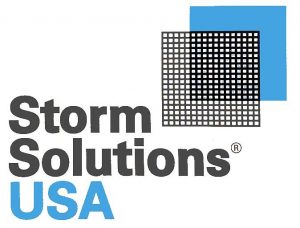 Serving residential and commercial properties in Maine, New Hampshire, Rhode Island, Massachusetts, New York, New Jersey, Maryland, Connecticut, Delaware, Virginia, North Carolina, South Carolina, Georgia, Florida, The Bahamas.